Sold Out $16.00
Be fashionable by getting this wonderful tote bag and walk under the sun!
Premium Poly Cotton Tote Bag
Double-Sided Print
Tote bag made from our premium 50/50 Poly-Cotton blend for soft comfort and maximum durability. Each tote features a double-sided print and is finished with a set of straps for over-the-shoulder carrying.
 Size: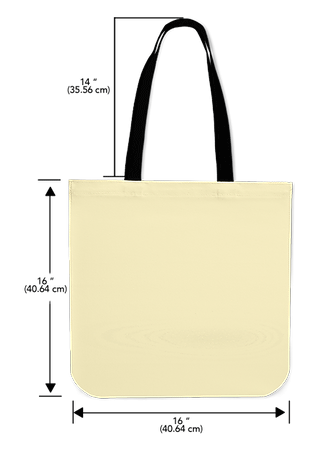 Washing Care Instructions:
        Maximum              NO Bleach           Hang dry in                    Do not 
         washing                                               a shady                    reverse to dry
     temperature                                             place 
For first time washing, please rinse with water before use.
Select gentle machine washing mode. Avoid clothes containing zippers, hooks or buttons.
We recommend using a mild detergent.
Guaranteed safe checkout:

PAYPAL | VISA | MASTERCARD
In stock - ships same day