$15.00
Choose these gorgeous cushion covers and bring them into your home. 
Premium Poly-cotton Cushion Cover
One-Sided Print
Throw cushion cover made from our premium poly-cotton fabric for ultra soft comfort.
Each cover features a one-sided print and does not include a cushion insert.
Sizing Chart: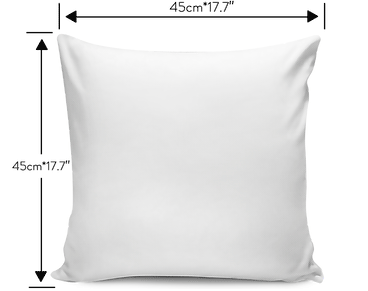 Washing Care Instructions:
        Maximum              NO Bleach           Hang dry in                    Do not 
         washing                                               a shady                    reverse to dry
     temperature                                             place 
Quality polyester peach skin fabric, durable and eco-friendly
For first time washing, please rinse with water before use.
Select gentle machine washing mode. Avoid clothes containing zippers, hooks or buttons.
We recommend using a mild detergent.
Guaranteed safe checkout:

PAYPAL | VISA | MASTERCARD

Each cushion cover is manually made to order, therefore production time is: 3-5 Days.

** Item is sent from outside the U.S., 
please allow 9 - 24 business days for the item to arrive.