Horse Water Resistant Tote Bag
$42.99
Stunning horse photo bag for shopping
It's time to get yourself a new horse bag and why not one that wows everyone that sees it! Choose from a variety of stunning horse art and create a bag you truly love.
Manufactured with premium water-resistant PU leather.
Features comfortable and sturdy carrying straps with high-quality stitching for long-lasting durability.
Finished with multiple interior compartments to keep your items organized.
Double-sided print.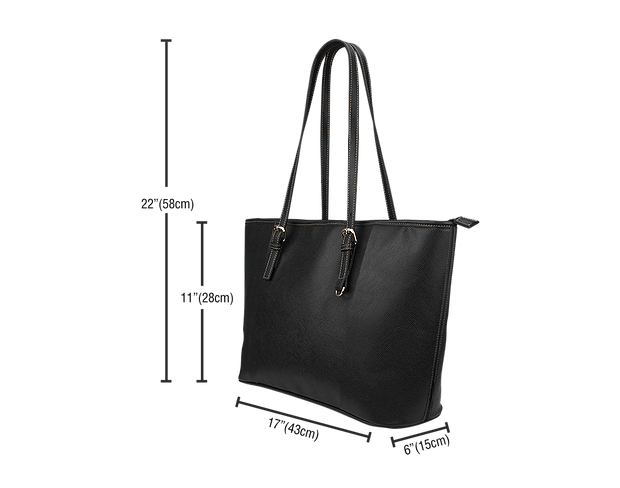 Guaranteed safe checkout:

PAYPAL | VISA | MASTERCARD

Each tote bag is manually made to order, therefore production time is: 7-9 Days.

Shipping times:
Delivery Time Estimates (worldwide): 9-24 Business Days
---
Related Items
Magic Horse Curtains
Sold Out
Horse Art Shower Curtain Choose from a variety of horse art in different styles and colors to match any home decor. Liven up your room...
View full product details
---
A Rider's Prayer Equestrian Necklace - Silver or Gold
$64.99
Silver or Gold Equestrian Cross Mantra Necklace Capture the beauty of an artisan made necklace that symbolizes strength and clarity to guide you on your...
View full product details
---
Heart Shaped Horseshoe Necklace Gold or Silver
$58.99
Heart Shaped Double Horseshoe Necklace Exquisite detailing line two heart shaped horseshoes in this stunning necklace for her designed to celebrate your love for horses....
View full product details
---
Double Horsehoe Heart Necklace
$53.99
Double Horseshoe Pendant Heart Necklace in gold or silver Crafted with precision and style, this fun and whimsical design of double horseshoes and a heart...
View full product details
---
Signup to receive 15% off your 1st order.
var owl = $('.owl-carousel'); owl.owlCarousel({ loop:true, margin:10, nav:true , navText : ["",""], dots: false, autoplay:true, autoplayTimeout:5000, autoplayHoverPause:true, items: 1, loop: true, margin: 10, lazyLoad: true, merge: true, video: true, responsive:{ 480:{ items:2 }, 678:{ items:3 }, 960:{ items:4 } } });